She's not just a pretty face…this mover and shaker is all killer, no filler.
Enjoy ineffective "yes (wo) men"? She's not it! Renee walks the walk.
Equally at home with both buyers & sellers at ANY price point.
Great partner for finding and acquiring great real estate
I am a real estate investor. I met Renee right before I started looking for a primary residence property, after our kids took over most of our house and we outgrew the place. We were looking for a very specific property. It took ~8 months to find exactly what I was looking for. During these ~8 months, Renee toured my wife and I through approximately 25 properties, and also brought up some interesting investment properties to my attention that piqued my interest. What I like the most about working with Renee is: (1) She's a straight shooter and lays down the pros and cons without beating around the bush much; (2) She's a great negotiator and landed a great deal for us, as I've seen her do for others; (3) She not only found and negotiated our place but also hooked us up with a mortgage at a great rate; (4) Even though we closed almost a year ago, we are in close touch, and she keeps me informed when good deals arise. Bottom line – she does what she says she'll do, and does it in a way that makes it really easy and comfortable to work with her. You can feel free to reach out to me directly if you have more questions about my testimonial. She's the real deal.
Omri B
Above and Beyond
Renee went above and beyond to ensure the prosperous and prompt sale of my home. Within a week, my home was sold for significantly more than the asking price. In addition, despite some confusion on property lines, Renee found creative solutions and resolved them quickly and collaboratively. She is trustworthy, cares and the best in the business.
Connie Cooper Shepherd
Palm Beach Atlantic University
Wanna get Real Estate s*** done?
If you wanna get Real Estate done, and done right, and done for top dollor or bottom dollar depending if you are selling or buying, there is only one thing you need to do: HIRE RENEE.
I knew I had the right Realtor when she came to my house for me to interview her, and 30 minutes later she had the photographer at my house taking amazing pictures.
You will have the most ridiculously good experience with Renee on your team. Also: gobs of money. Either because she sold your old house for more or got your new house for less.
Renee gets s*** done.
Carrie Brown
https://www.carriebrown.com
Renee is truly a gem!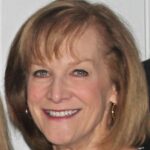 Renee helped us with everything from "soup to nuts" and, believe me, I was about nearly going nuts with figuring out all the pieces of the puzzle in downsizing from about 3,800 square foot house with an outdoor kitchen to a 1,900 square foot condo (#big change). She truly had the patience of a saint when it came to our thousands of questions and second-guessing ourselves. She helped me get the house in shape, rearranging the furniture and eliminating clutter. She carefully reviewed our options and pricing with us, using her expertise and impressive knowledge of the real estate market. She "held our hands" through contract negotiations and helped us find a condo that was perfect for us.
Then, when the house was sold and the condo purchased, virtually everything had to go before we moved. She showed up the night before our garage sale and was the first one to purchase an item! And at full price…in fact, I almost thought she was going to start a bidding war with another friend who was admiring the same item! We laughed so hard and still do today!
Jan Hawn
Home
She's the one!
Renee is one to never hold back especially for a client. She will fight for every penny she can save you. She listens to your needs and dreams and will work hard to fulfill all your wishes.
Renee knew what we were looking for and what would fulfill our needs at this stage of our lives; "OLD". And boy did she do a tremendous job. We built our third retirement home on Camano Island where it is quiet, laid back (o.k. some traffic when school lets out) but a neighborhood reminiscent of Mayberry. We love it here!
She is a very generous and empathetic young woman and if you are her client you can be confident of her full attention.
Charles and Catherine Mallet
Nothing but amazing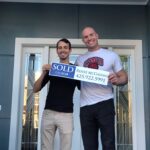 We first met Renee through volunteering for Special Olympics Bocce Ball, where we got to know her and her family. She was always so engaging, introduced everyone to make sure no one felt left out and really treated us like an extended part of her family. This is exactly the same way she approaches her clients and real-estate. My husband and I had heard that it was hard to buy a house in Seattle, the average time it took was 1.5 years (according to the Seattle Times) and on average houses were going for $70,000 over asking price. That is the Seattle average…Renee is by no means Seattle average. Our first trip out to start the process of "looking" at houses, we ended up making an offer on the first house we saw, getting it for under asking price (thanks to her amazing skills in knowing how to bid effectively against other bidders) and closing on the house in 26 days. Buying a house may have felt like more stress than our marriage because of all the paperwork and items needed to close on a house that quickly; Renee was our sanity in the process. We could call her at any time for any reason; and we had some funny questions and concerns as first time home buyers. Renee would continue to tell us "don't worry momma McGahan will take care of it" and she did on EVERYTHING. Renee's house inspector was amazing and thorough, her husband Chris and his team at Bank of the West helped make sense of the loads of mortgage loan documents to help make the deal happen, she even had the seller of the house go back into the house the night before closing and put in the thermostat for the heated master bath floors which was missing upon last walk through. She also gave us an amazing reference of a company to get our roof replaced, so that by the second day of having our house we also had a new roof. I can't put into words how amazing of a woman and real-estate agent Renee is. Renee brings a calmness to what can be a stressful house hunting search, she always answers her phone and tells you whats going on (no sugar coating, just motherly truth), she also knows how to very intelligently go to battle for a house for her clients, she is very respectful and inviting to all types of families (including my husband and mine) and the best part of all is that Renee truly cares about her clients, we will always be considered family to her!
To simply state all of the above, my husband and I have the house of our dreams, closed under asking price in less than a month! I truly believe it only happened because Renee was our real-estate agent and made it happen for us.
Jacob Luckey
Renee is simply the best!
Renee is simply the best! As first time home buyers we were green to the buying process. Renee took extra care to make sure we understood every step, every document, and listened to every question. In a crazy market Renee knew EXACTLY what we needed to do to make sure we got the house we wanted. It does not get much better than that! Thank you for expertise, humor, and overall care during the buying process. You will not find someone better than Renee!
Hannah and Carsten Loken
Exceptional Energy
Renee brings exceptional energy and personalized care to the quest for finding the right home. I was purchasing my first home, and she so understood my needs that we found–on the very first day–the place I ultimately purchased. She was recommended to me by close friends, and now I recommend her to mine
Jonathan Hopkins
Great hand holder!
Renee was truly dedicated to helping us a find the right home. In fact she was so dedicated that it took us almost a year to identify the perfect home. She was responsive beyond my expectations, really held our hands through a big financial decision and constantly made us laugh throughout the whole process. I wouldn't hesitate to refer Renee to anyone!
Jenny Szany-Duncan
Renee is family. I say
Renee is family. I say that because from the second we began the search for our new home, she treated my fiancée and I like we were one of her own. She went above and beyond all of our expectations by being constantly accessible and was able to open our eyes to possibilities we never even thought of. We will definitely be using Renee for all future real estate ventures and we HIGHLY recommend her. You will not be disappointed.
Christopher Frager
Renee fights above her weight class and never punches below the belt…
Renee has represented our interest, several times now, on both the buying of and selling of personal and investment properties. In EVERY transaction, we've been able to purchase below the asking price and selling well above asking. She literally hits the project hard, from defining a winning strategy, to relevant market analysis, staging, first class print and online media integration, partners in the trades to prep properties, and more (I'll let her explain it all and how she differentiates herself from all the other 'fighters' out there!). She fights full tilt in every round for you as a client and never punches below the belt. You'll have confidence your transaction will be clean and executed perfectly eliminating liability or reputational risk. She can duck punches and counter with deadly combinations so that when you are buying in a competitive situation (aren't all the good opportunities faced with multiple offers??), your offer, regardless of offer price, will stand above the other TKO'd prospective buyers. If you're buying a property, you better have Renee in your corner. And if you're selling a property, you better have Renee in your corner. Or be prepared to fight against her… Good Luck!
Kevin Lohman
CK Holdings, LLC
Above and beyond experience with Renee…
I can't say enough amazing things about Renee! If you want someone who is truly passionate about their clients and the market, look no further! I relocated from San Francisco last year and let me tell you selling in one city and buying in another HOT market was stressful. Renee really listens and goes above and beyond to make sure I got exactly what I wanted in NW Seattle (Ballard). Not only did I meet a Broker I will be working with in the future, I made a friend.
There is no better Broker to work with!!!
Jason
Jason Webb
Dream Team
Working with Renee was not only seamless, but also made a traditionally stressful house-hunting adventure into an enjoyable experience. Renee took the time to listen to both of our needs and wants, and used her expertise to guide us in the direction that we wanted. Renee's largest strength throughout the process was her quickness to action. Her movement in showing us multiple homes in one day on often short notice led to our remarkable 14-day close. Her communication style is clear and consistent, and she always made herself available for our questions. We appreciated her positive and direct attitude, but most of all appreciated her genuine care for us. On one of our first showings, Renee sat and spoke with us for over an hour to get to know us as people first. We could not have been luckier to collaborate with Renee, and highly recommend working with her.
Seth & Lynda Kasky
I met Renee after my
I met Renee after my friend claimed she was "the best bitch in town"…I knew I couldn't pass up the chance to meet someone with such a description, especially for my first home buying experience. I wanted someone who would be thoughtful yet direct, experienced, and communicative. Renee not only checked those boxes: she ripped up the checklist and laid the blueprint for how all realtors should be.
It only took one day of viewings to find my home. One day. We put in an offer that night (below asking, NOT all cash) and I was a homeowner the next day. In the competitive Seattle market, it took an understanding of the unique situation for Renee to guide me to the right price. I literally cried when she said to increase my offer $5,000 (who cries over that?). That $5,000 won the home.
While I only "got" to work with Renee one day plus the closing month, I knew she was a rockstar for many reasons. She listens to you and guides you to properties that will likely meet your wants and needs. She won't bullshit you. If you need to consider x or think about y, she'll tell you. She's helpful to those newer to the process. Have a question? Text or call her, either works. No question is too small. She also has connections in the industry so you can start on some of those home projects when you move in.
I was out of the country for two of the four weeks in my closing month and the process couldn't have been smoother. Things kept trucking along and we closed on time.
Would I recommend Renee? No. Because I want her available for when I need her next. Don't go spreading this secret.
Scott Flanary
Renee will make you beautiful and big league real estate deals! The BEST!
We had the great privilege to have Renee as our real estate agent! She was attentive and responsive and fought for us from the beginning. Why don't we start from the beginning, we just had our second kid and we soon realized that our family grew out of our beautiful little condo in Sammamish. We toyed around with the idea of just going on this house buying/selling venture without a real estate agent, we thought, we could figure it out. We started to attend open houses. Then the worst thing imaginable happened…we fell in love with a house! Panic set in…what do we do? How do we get this house? Who do we call? We need help!! Then we remember that our brother-in-law, just purchased a house and he would not stop raving about how awesome his real estate agent was, so thought to ourselves, "He likes everyone, of course he likes his real estate agent," but we were desperate, so we sent quick text. Little did we know, we were going to get the hardest working real estate agent in Washington State!
She IMMEDIATELY responded with a game plan. Her competence and dedication were impressive and unmatched. She knew the market and understood the actions we had to take if we wanted to secure our dream house. Unfortunately, we hesitated on Renee's advice and our slight hesitation lead to an all cash offer being made before we were able to sign the offer she had drafted.
Even with an all cash offer, Renee didn't give up, she kept in contact with us and the selling agent during the entire closing process. We unfortunately, did not end up with this house, but after that experience with Renee fighting for us until the end, we knew we chose the right person to walk us through our house buying and selling journey.
The new house search continued, then this well priced fixer upper near a lake came on the market (why did we want a fixer upper with two kids, this cannot be explained). As soon as I saw it, I texted Renee, "We want to buy this house." She responded to that text with, "Can you get there in an hour?" Renee doesn't mess around! We were the first people there to see the house, and we had the offer signed and submitted that afternoon. Renee is a true advocate for her clients, because that evening by 9:00pm we had an accepted offer!! She knows how to close, and she is very good at it!
Now, that we had a home pending for purchase, we needed to sell our condo, fast! She gave great advice on how to prepare our home for selling, and she was sympathetic and caring, when I struggled with the idea of moving from my children's first home. She understood how someone's home, is more than a house, there are a lot of emotions involved. We had our condo on the market for 3 days and received an offer that was too good to pass up.
We were so impressed with the quickness of our house buying and selling experience. We couldn't have imagined going through this experience without Renee. She made it painless and fun. She not only is an amazing real estate agent, she is also an amazing person! Her unique perspective and fun personality make us want to just buy another house, just so that we can have more time with Renee! We're having a great time making our new house our home. THANK YOU RENEE!
Jeffrey Caley and Jackie Korte
Pandemic Perfection
Renee came highly recommended to us by a family member of a friend. We could not be more glad we took their advice and called her! We knew that moving from California to Washington during the COVID-19 pandemic could be tricky and worried about how possible it would be to find our dream house. Renee was positive and confident right out of the gate. She had absolutely no hesitations about chatting with us whenever we found a house we liked or wondered about. At one point, I travelled to the Seattle area to meet Renee and she spent TWO DAYS driving me around the city and the surrounding towns. In addition to being fun and personable, Renee was so knowledgeable about school districts, parks, best neighborhoods, and what separates good houses from great houses that we were able to narrow down our search very quickly. Only a few weeks later we found a house we were interested in, but we were not able to travel again. Renee, set up a viewing of the house and spent a LONG time with us on Facetime showing us everything we wanted to see including the house, the property boundaries (trudging through mud to do so!), the street, and the surrounding neighborhood. She even showed us a beautiful nearby park! We felt as though we had already been in the house and within days she had helped us put in our offer. We could not be more in love with our beautiful new home and we feel we could not have done it without Renee. Buying a house sight-unseen may seem like a scary idea but Renee took all the fear out of it and we are so grateful.
Steph and Jared Riley